Category Archives: Events
Our friends in the UK went to Hamburg (that's in Germany) and probably drank some beer. They made this video.
Boxes of Death is out on tour heading to California and ending up in Seattle. Always super cool. Check the website and check this video.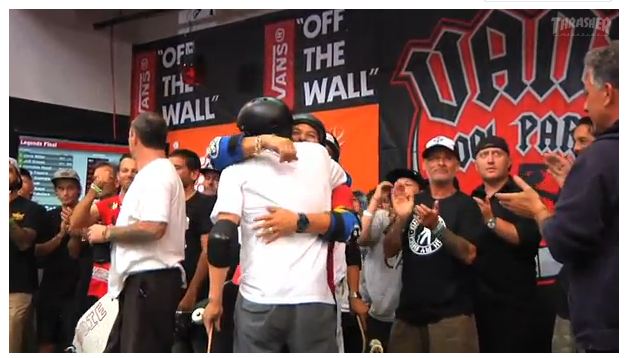 We are having so much fun seeing our shirts and stickers out in the world! This shot was a screen grab from a video up on the Thrasher site where at about 2:30 in Chris Miller gets a hug from Christian Hosoi and just to the right of them Simon Reynolds is wearing an Oh My Back shirt. How cool is that? Super cool to us!
Thanks to John and Olga Aguilar for taking shirts and stickers to California and getting some people into them!